La Sony Pictures Animation ha rivelato oggi un nuovo teaser per Hotel Transylvania 3: Summer Vacation, l'ultimo lungometraggio del franchise.
---
In questo film, Drac e la famiglia fanno una vacanza su una lussuosa nave da crociera, ma la loro vacanza da sogno si trasforma in un incubo…
Il film è stato scritto da
Genndy Tartakovsky
e
Michael McCullers
(
Austin Powers: The Spy Who Shagged Me, The Boss Baby
).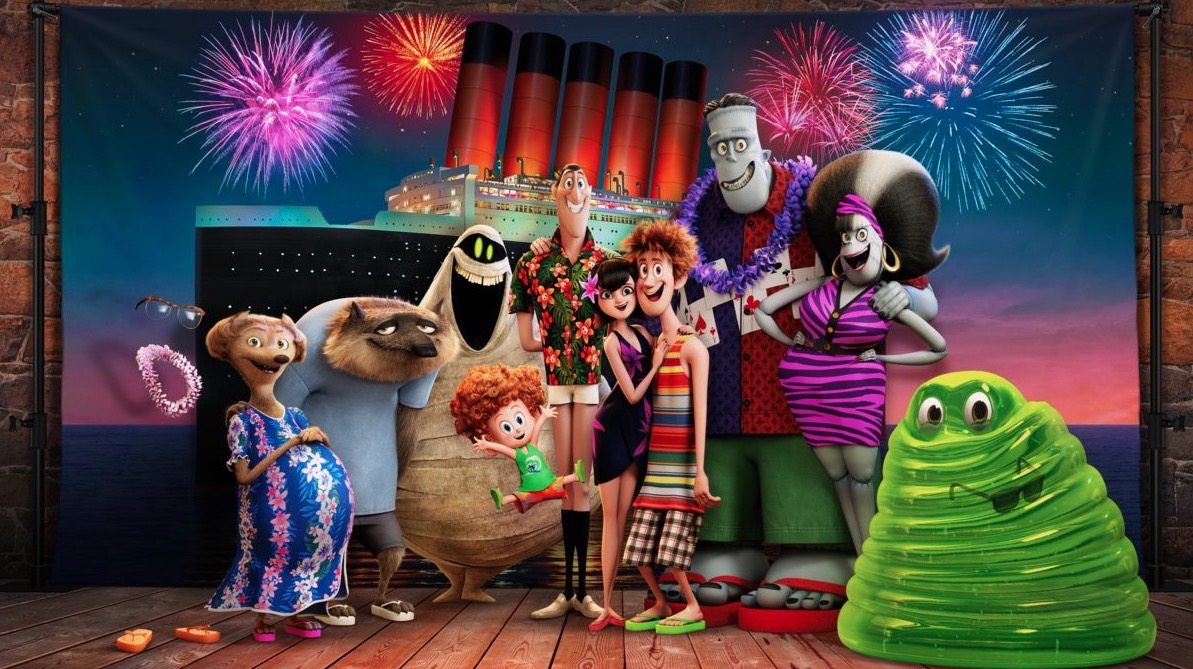 In un'intervista a Cartoon Brew in occasione dell'uscita di Hotel Transylvania 2, Tartakovsky ha accennato alle frustrazioni su come Adam Sandler e Robert Smigel "volessero davvero prendere il controllo del secondo film, perché è un po 'quello che fanno". Sony sembra aver colto la palla al balzo ed ha concesso a Tartakovsky maggiore controllo creativo su questo film rispetto alle voci precedenti della serie.
Hotel Transylvania 3, prodotto da Michelle Murdocca e Adam Sandler, sarà nelle sale americane il 13 Luglio 2018.
FONTE:http://www.cartoonbrew.com/feature-film/first-thoughts-hotel-transylvania-3-summer-vacation-teaser-154721.html